The weather for my Monday flight out is appropriately dour and unpleasant: overcast, drizzly, and just plain "blah." It matches my mood.
I'm up half an hour before everyone else, so after I triple-check what small amount of luggage I have, I sit out in the living room with the cats and read some more James Tiptree, Jr. while the rest of the household wakes up and does their thing around me. Things move quietly and efficiently until Noah gets the text alert that my ride to the airport's arrived. I say my goodbyes at the door, but then an idea hits Noah.
"I'll come out with you. I just realized that the driver will probably be looking for me, since I called for the ride."
I'm reminded of our goodbye in NYC last October, when it was Noah disappearing into an Uber to the airport and I was the one left behind. On that equally gray morning, after hugging out our goodbyes, I had hung by the open door and watched him disappear down the stairs with our host, only for him to dart back at the last minute for a last hug. This time it's me vanishing into an Uber for the airport.
We meet my ride at the curb, a cheerful woman in early middle age. I swing my larger bag in the back of the car. Noah pulls me in for one hug then, and then the "one more hug" trick again right before I step in the back passenger seat. After that, he lets me go for real, and I get in the car.
It's the price you pay to pull up stakes and move to another country. Facebook and Skype and email help, but they're not the same. And some people translate better online than others. Noah is markedly worse than others. That's probably what makes our goodbyes so heavy.
On the plus side, I have a pleasant ride to the airport. It's weird talking to human beings for no reason again; it's weird how comfortable I am doing it (after stony silences in cabs and Ubers in Stockholm and NYC). Is this my inner American coming out? Is this who I've been all along?
No, it's probably just being in Texas. Extroversion acquired via osmosis.
We talk about music festivals: how much money people can make off of SXSW, how busy it can get, how small Musikfest (on my to-do list during this trip) is by comparison, even though both festivals have been running for about as many years.
I check in at the airport without a problem and see again that I'll be among the last board. Whatever. I make it on board and text Noah and my mom to let them know that everything went according to plan.
The weather in Newark is equally crummy and I'm convinced that we're going to hydroplane into the back of a tractor trailer or get sideswiped or anything else on the way home. I'm no longer used to car rides on the highway in inclement weather; is this a small sign of my own de-Americanization?
Obviously we make it home just fine. I get Priscilla, my indestructible-except-for-her-hinges laptop, up and running (how many months of updates do I need to install? too many), check in with my sambo on Google Hangouts, and then begin the long work of culling my library yet again. I work on the project off-and-on for the next few days; eventually I'll have five(!!) boxes of books for the Riegelsville library.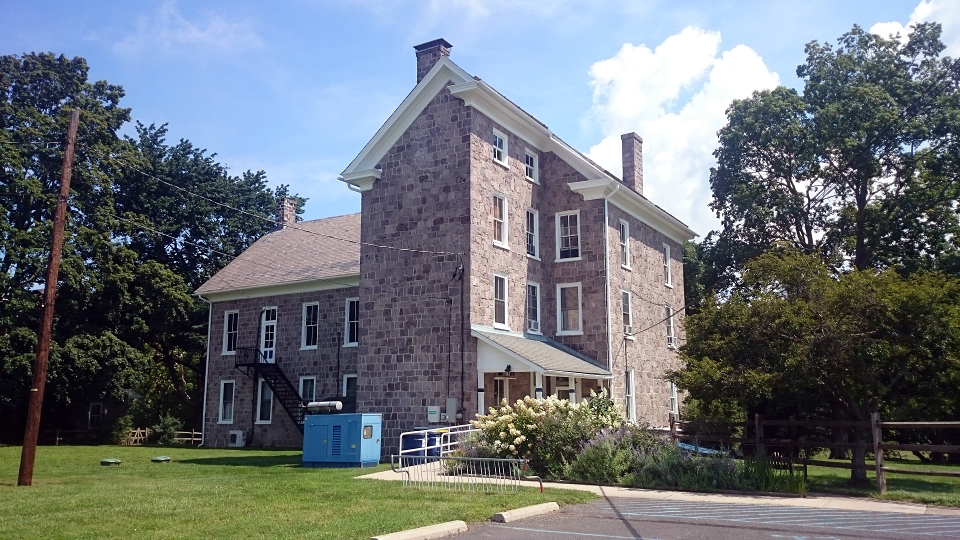 I take a break for Jeopardy!, because I'm a nerd, and then decide on my course of action for tomorrow: library and 'fest.