I've been a fan of graphic novels for a while, now. Fortunately they seem to be undergoing a renaissance of sorts, making it easy to find something to suit your tastes. It's not just tights and capes!
Moreover, graphic novels are a really great resource for EFL students. Especially ones that aren't already bookworms to begin with. This One Summer is one that I've been meaning to read for a while, so I was pleasantly surprised to see it in the teenage section of my local branch of the Stockholm Public Library.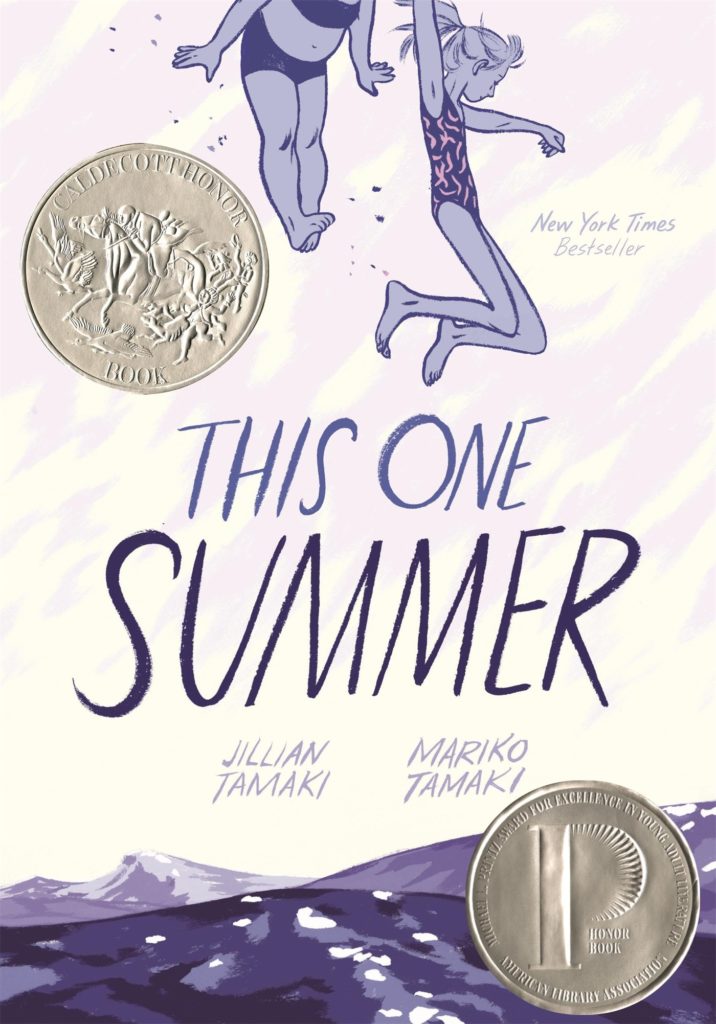 Author: Mariko Tamaki
Artist: Jillian Tamaki
My GoodReads Rating: 3 stars
Average GoodReads rating: 3.65 stars
Language level: A2/B1+
Plot summary: Rose and her family are on vacation in the lake town of Awago, something they've done since Rose was 5. Rose and her friend Windy watch slasher movies, go swimming in the lake, and watch teenage and adult drama unfold around them.
Recommended audience: This One Summer is marketed as a Young Adult novel, but I think there's a lot in here for adults to relate to. We were all teenagers once! The language is relatively simple but there is a lot of slang, which might throw some readers off. There's also some profanity. The story focuses more on characters than on plot, so it's not for people who prefer a lot of action and story.
In-depth thoughts: I suppose I had certain expectations, and they weren't really met. There isn't a whole lot of plot or character development: Windy and Rose are just teenage girls watching the world around them: the stories happen for other people, not for them. I spent most of the time waiting for something to happen, and then nothing really did.
But the art is gorgeous. My favorite part—the freeze frames of all the slash-y horror movies Rose and Windy watch are drawn almost hyperrealistically, while all of the "real" world is fairly cartoony. I like little touches like that.
My family often stayed in a hunting cabin up in the mountains near Rutland, Vermont during the summers, so all of the "lake vacation" elements touched on some of my own favorite lake memories. That said, we didn't really get to know the other residents and vacationers, so I never had a "lake friend" like Rose did.
No, not a lot happens, and I guess at the end of the day how you feel about character-driven stories will affect how you feel about this book. The good news is that you can pick it up from Stockholm Public Library and see for yourself if you want to buy it or not!